Vision-Built Closed Panels
VB closed panels are an "Off-site" manufactured panellised system. Flat panels are manufactured in factory and transported to site for assembly into a three dimensional structure. The VB closed panel system integrates structure, insulation and cladding support. The VB system has undergone a rigorous load-bearing fire testing programme (BS476- EN1365).
VB closed panels are used as a load bearing element for buildings up to 10 storeys and are designed with proprietary connectors to allow seamless connection with both Logicwall and Verteka panel systems for Hybrid Frame construction.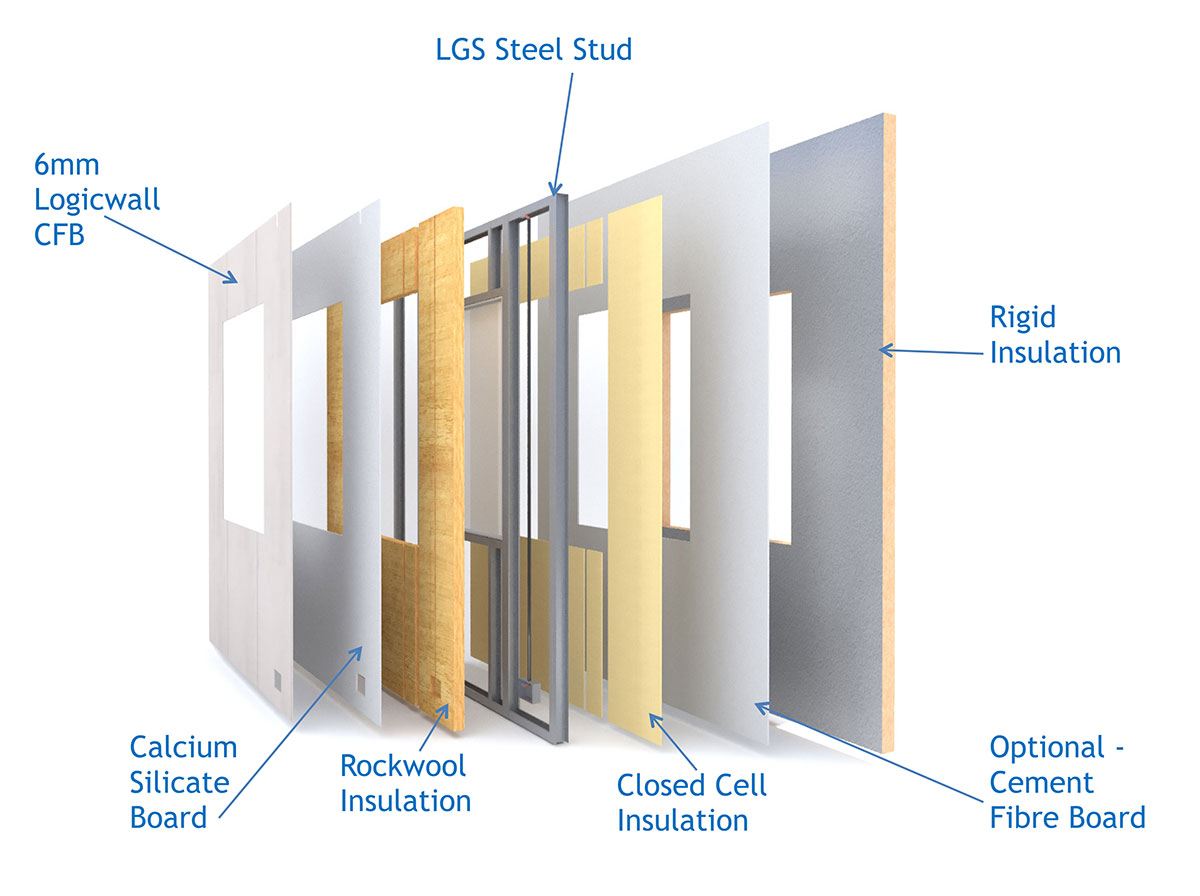 VB closed panels utilise Light Gauge Steel (LGS) technology and roll form all components to the exacting standards of ISO:9001:2008 and ISO14001:2001. LGS has a high strength to weight ratio and will not shrink, creep or rot. The lightweight LGS system may reduce the dead weight loading of a building by up to 30%..