ThermaSkirt
The Smart alternative to panel radiators, storage heaters and underfloor heating.
ThermaSkirt combines heating and skirting into one cost effective, space saving and energy efficient package. Manufactured from robust powder coated aluminium, and styled to look just like traditional skirting profile, it can heat your room in minutes. ThermaSkirt: The Skirting Board that heats your Home.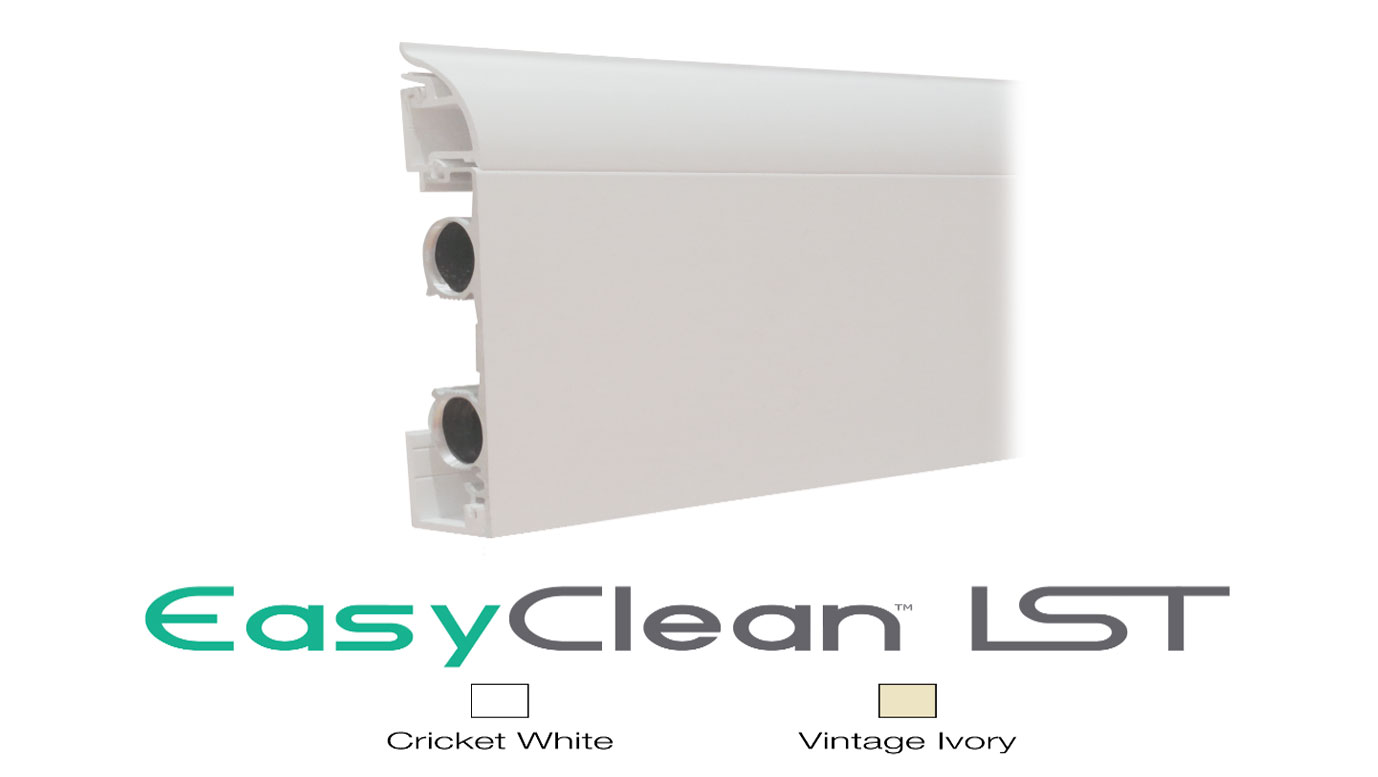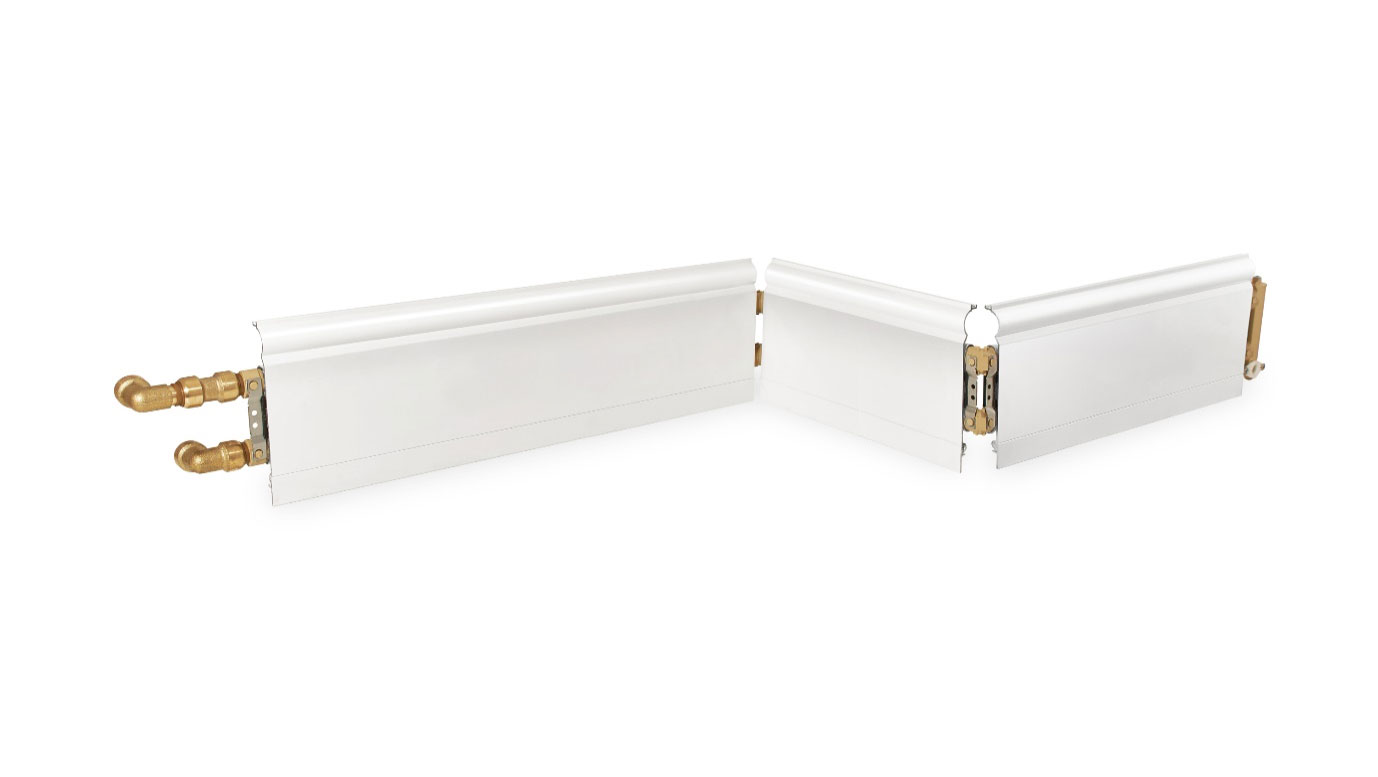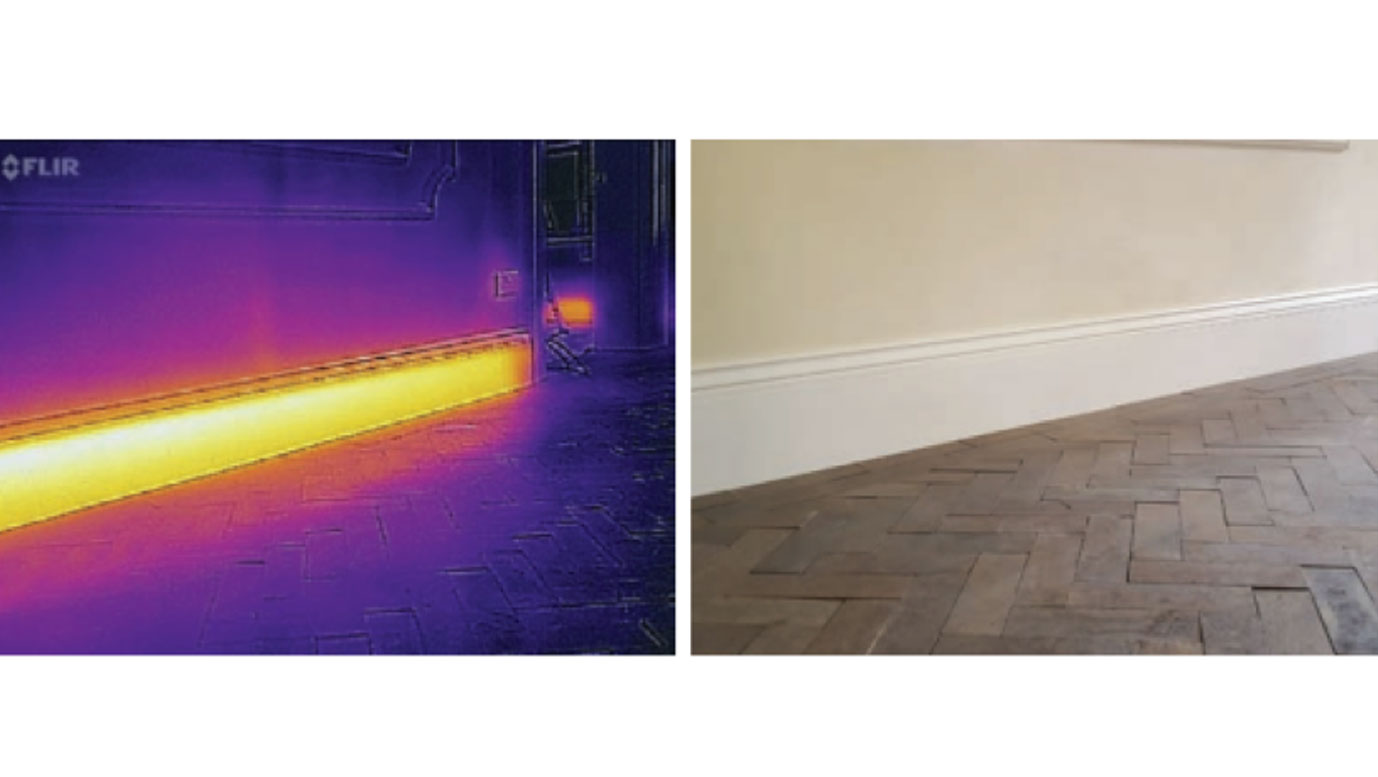 Our Guarantee of Performance.
If you are dissatisfied with the performance of the ThermaSkirt system we will refund the cost of the product. Please checkout our T&C's of our warranty program.
ThermaSkirt is manufactured using a highly conductive alluminium alloy that radiates heat up to 5 times more effectively than steel.
Radiant heat, emitted low down and all-round creates that wonderful warm environment often associated with underfloor heating, but being above ground, ThermaSkirt responds in minutes and works with any floor construction or covering. connecting onto typical central heating testing and safety certificates.
Highly efficient infrared radiant heating panel
Connects onto existing 2 pipe radiators system
Oval tubes create a super-slim profile responds quickly to heat demand
Works with conventional boilers & renewables
Combats overheating and addresses the CIBSE TM 59 report
Full choice of controls incl. Wi-Fi and Lot 20 compliant
Addresses hygiene and safety issues in the Healthcare sector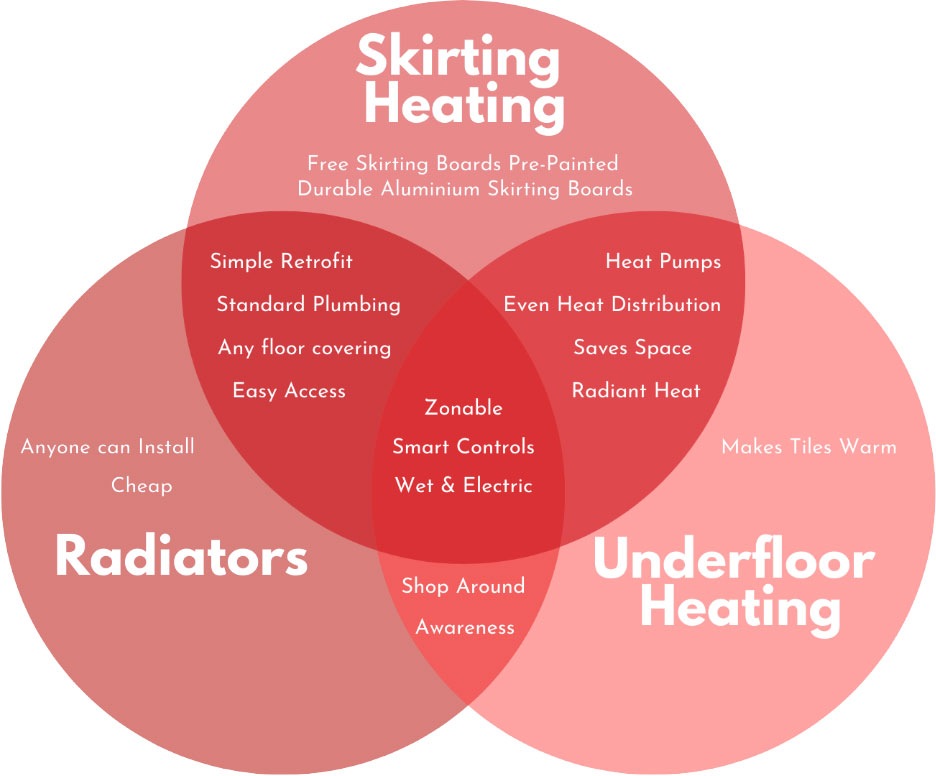 Product Features
Materials
> Skirting : Aluminium polymer alloy
> Connectors : Reinforced glass nylon
> Paint finish : Epoxy powder coat
Approvals & Warranty
> CE Marked to BS EN 442-1
> Tested by BSRIA, TUV and KTH
> 10 year warranty: Aluminium friendly inhibitor required
Specifications
> Operating pressure: Typically 2-3
> Max testing pressure: Typically 10 bar
> Max operating length: Typically 10-25m per 15/16mm feed